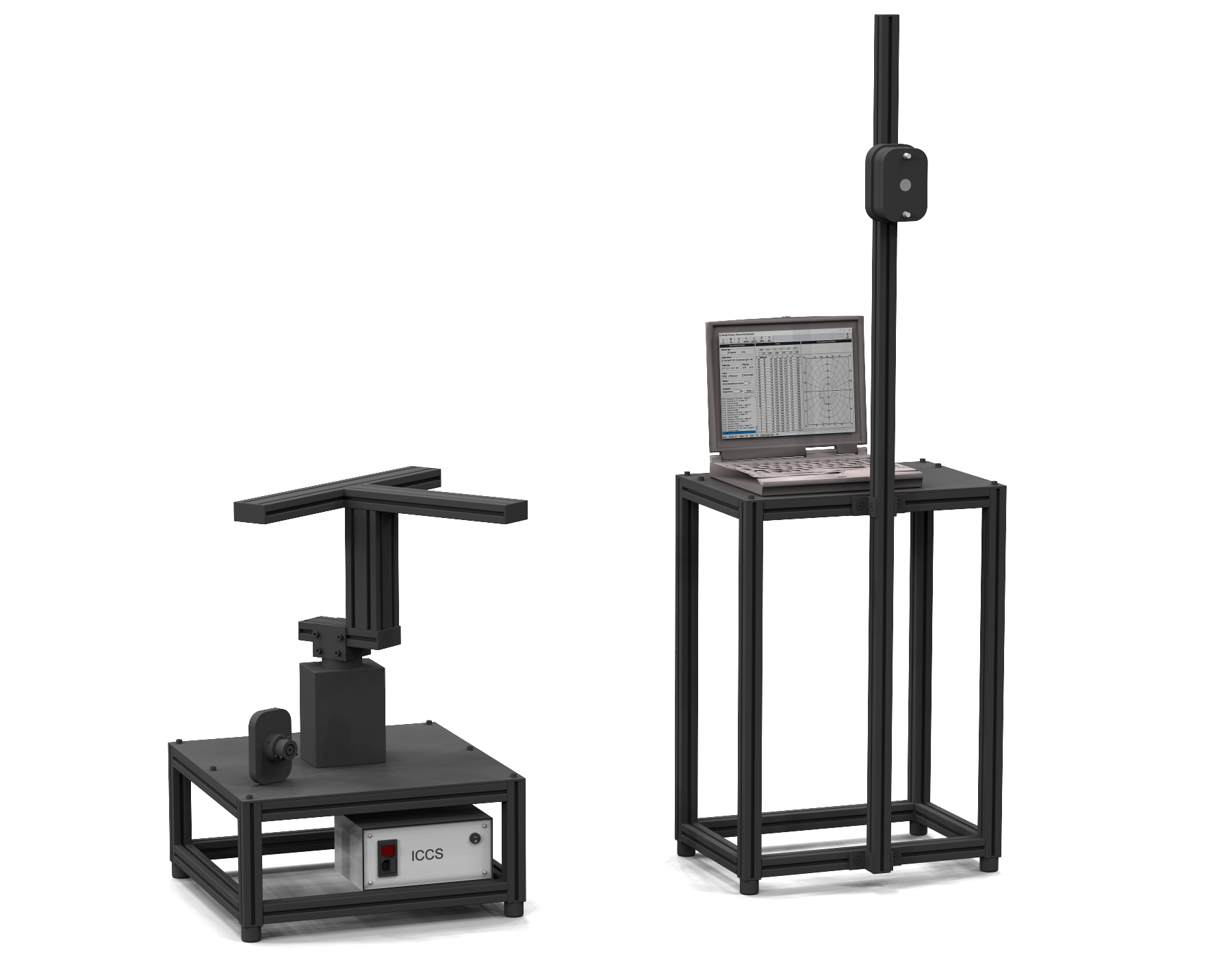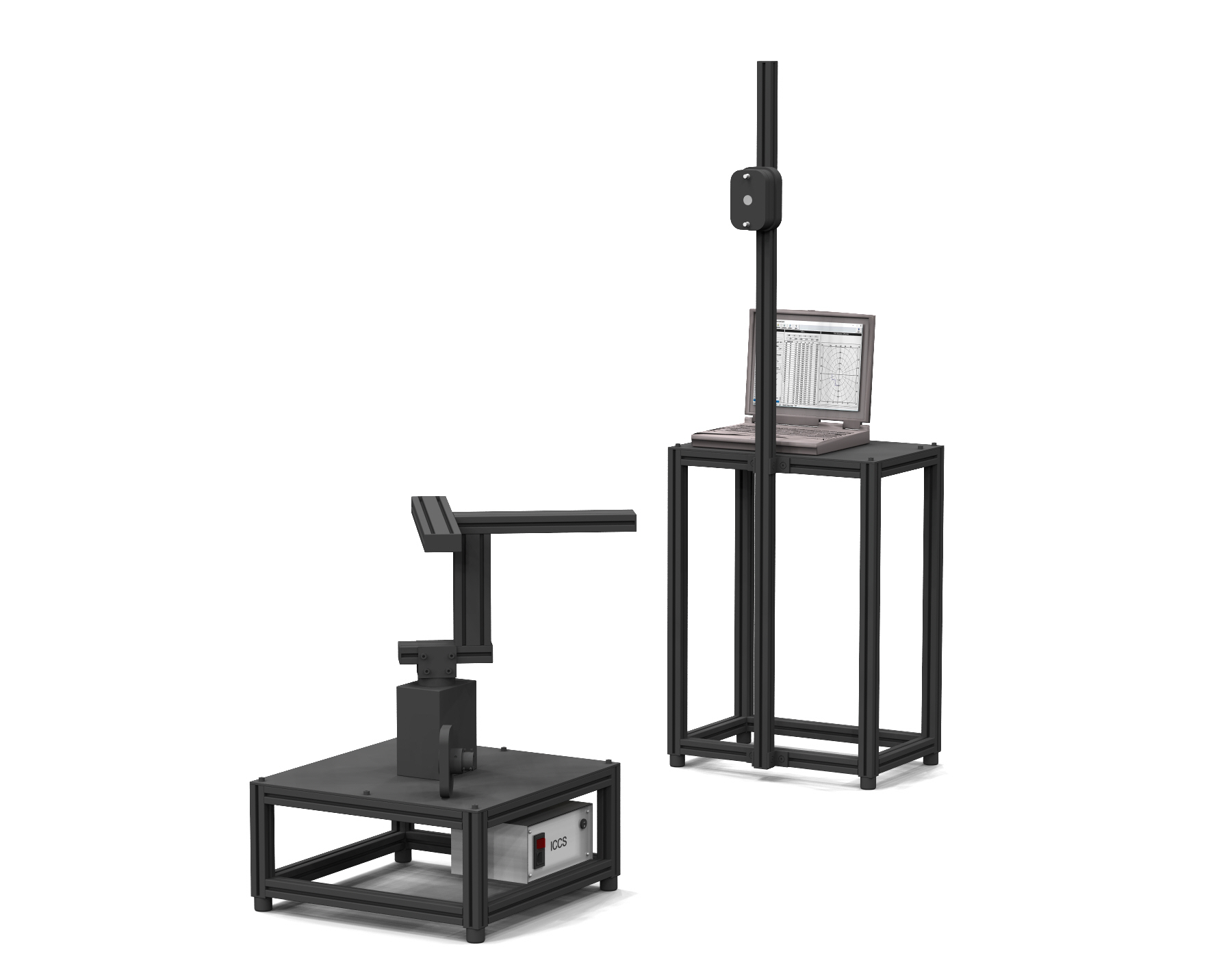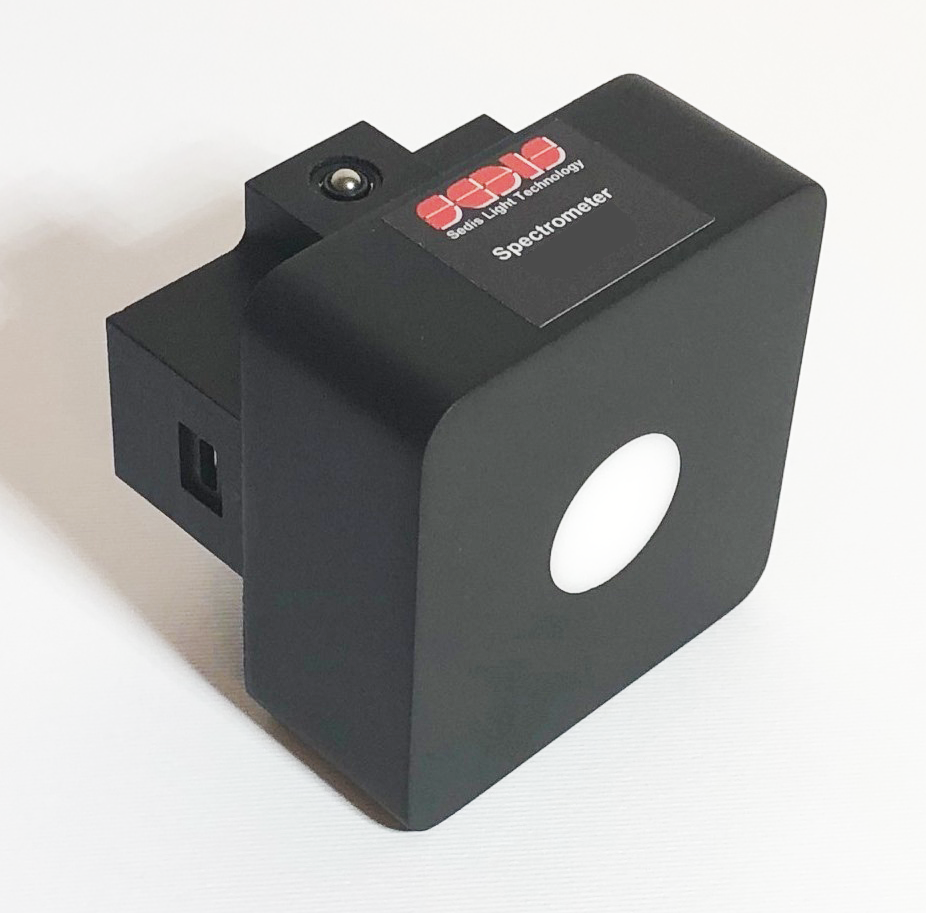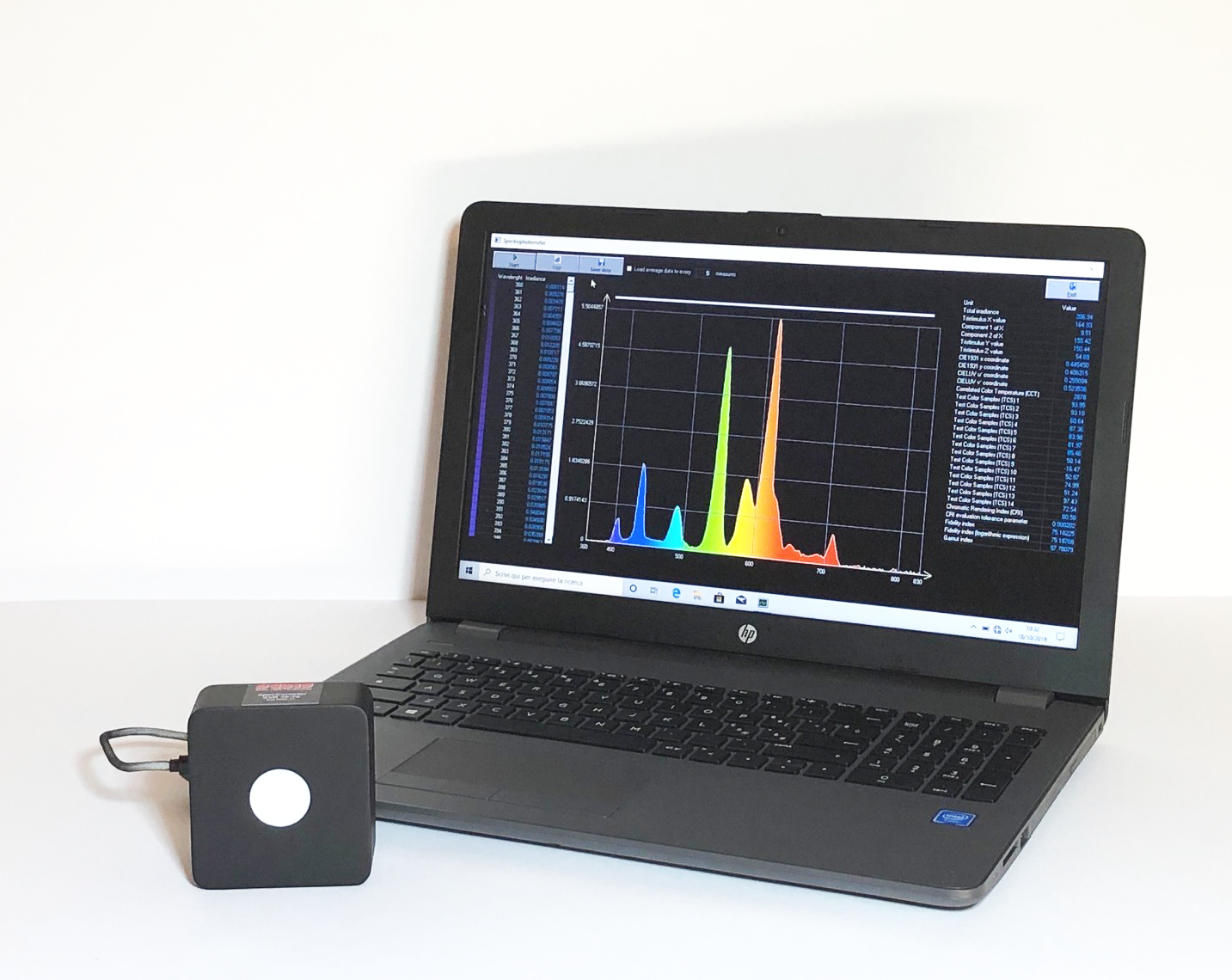 ICCS Illuminanace Color Check System 01
ICCS Illuminanace Color Check System 02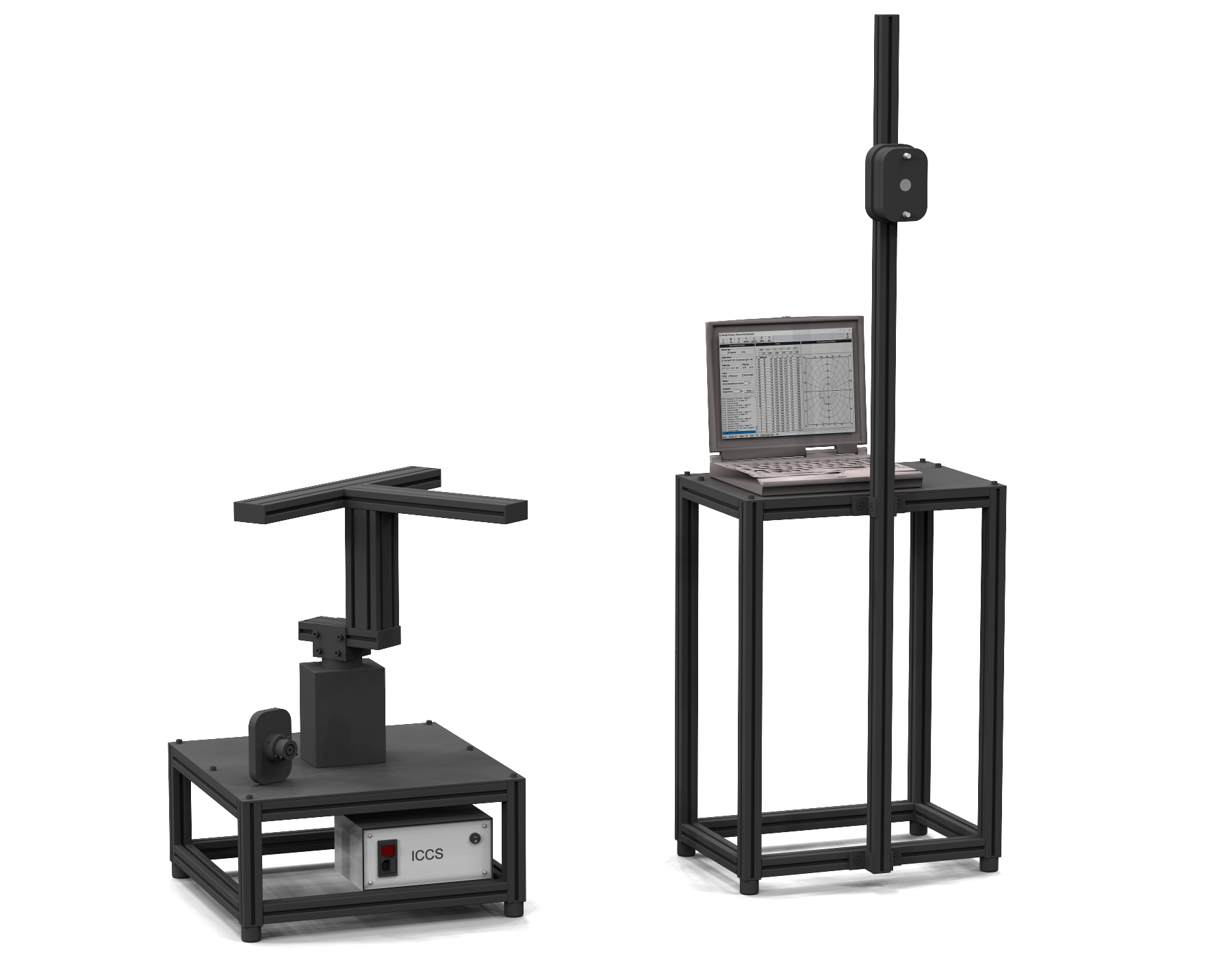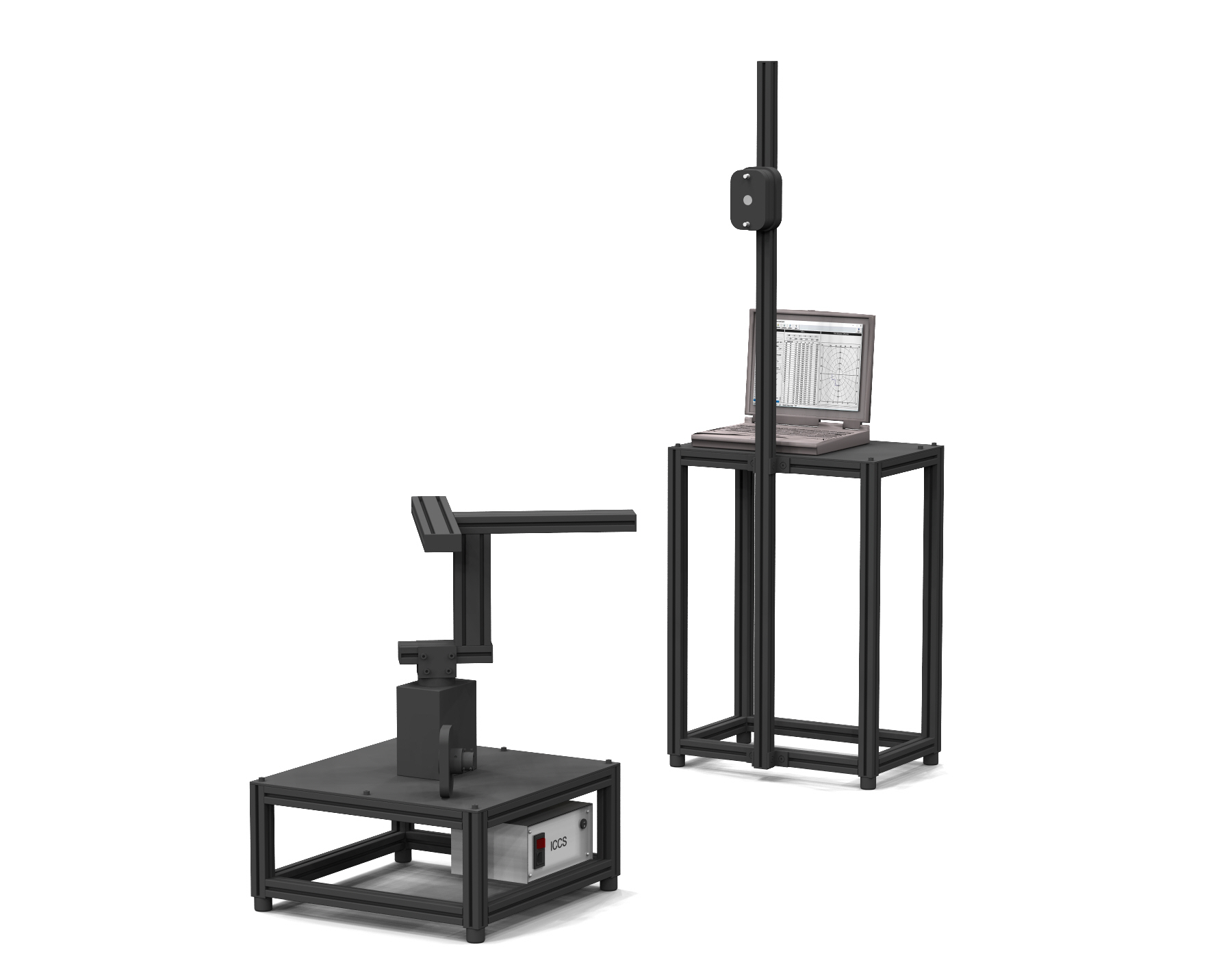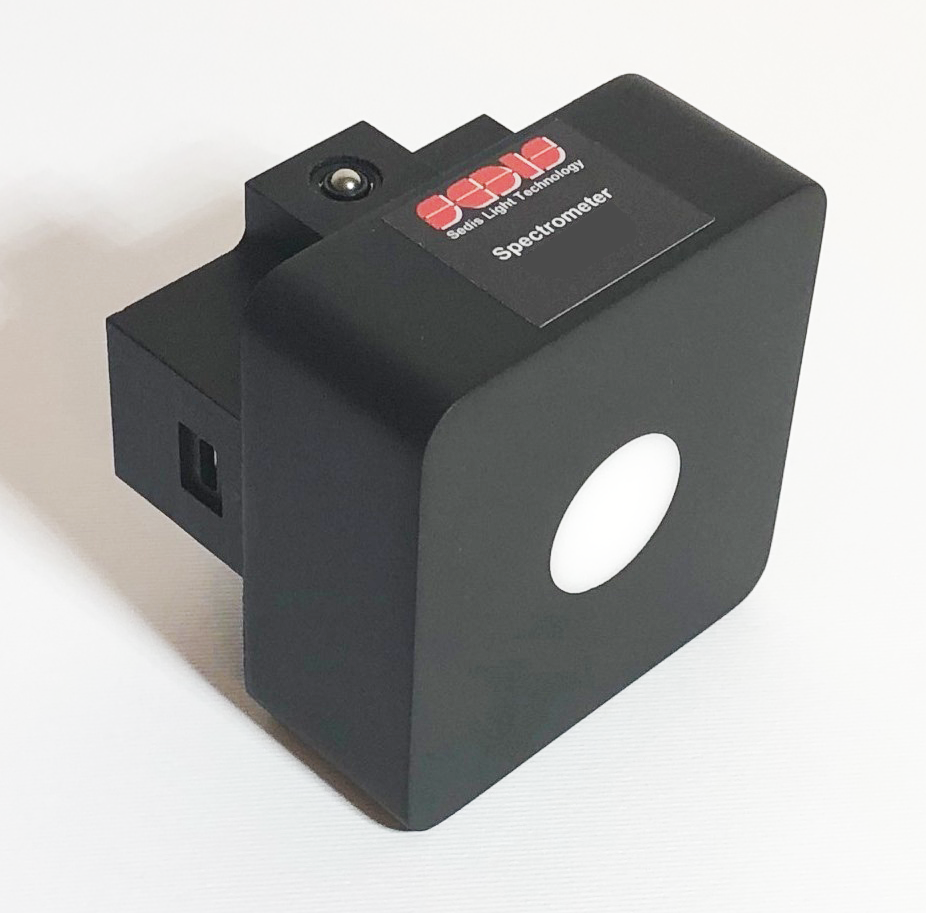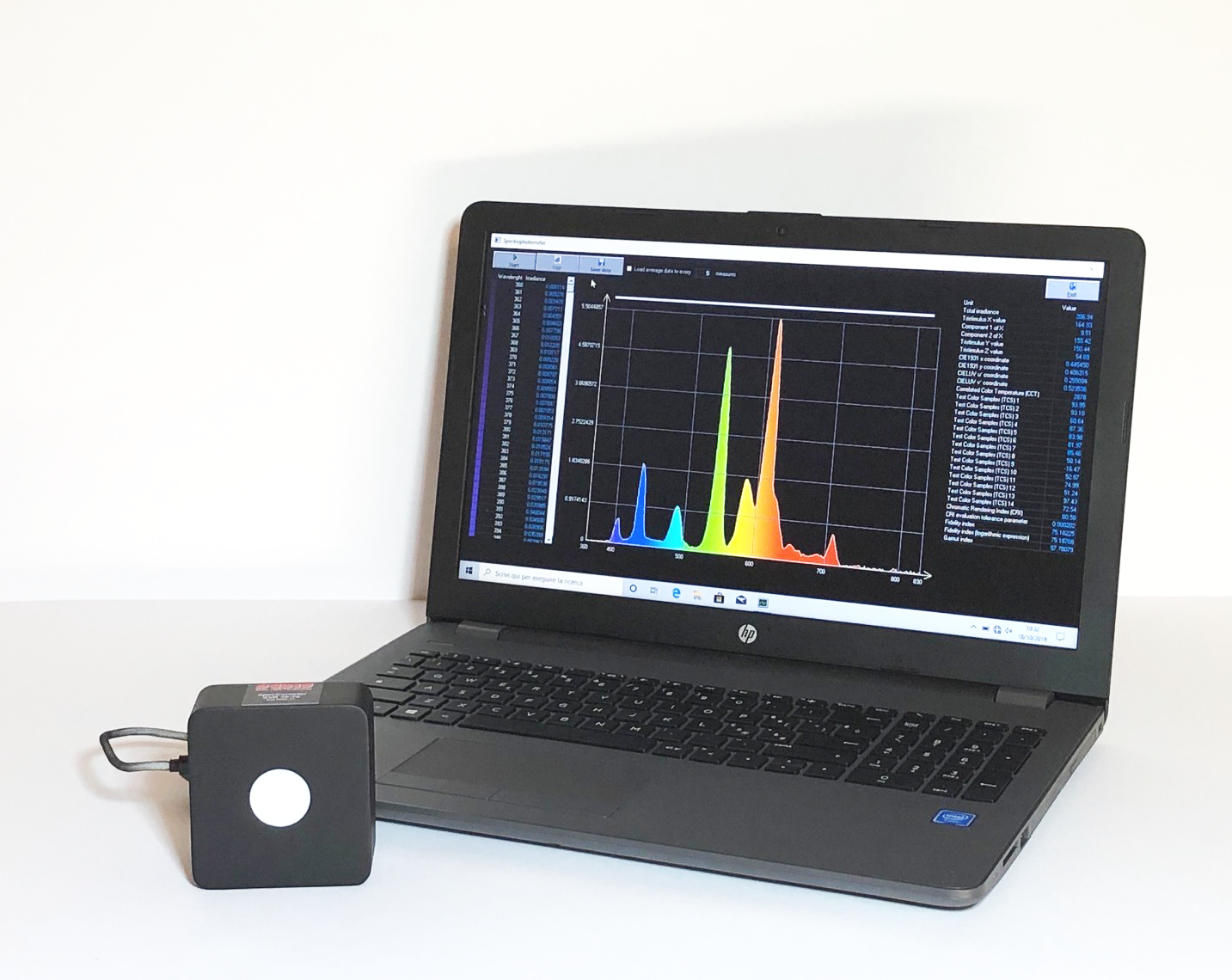 Gonio-spectroradiometer
ICCS - Illuminance Color Check System
equipped with Spectrophotometric Sensor
The gonio-spectroradiometer ICCS equipped with spectrophotometric sensor is the right instrument to perform a very quick check of the luminous intensity distribution of a luminaire.
ICCS with spectrophotometric sensor allows to perform photometric measurements as well as to measure/calculate the spectral data and the colorimetric parameters of luminaires/light sources.
Composed by a luminaire support operated by a stepper motor, which makes the luminaire rotate +/-180° around its first axis (polar axis)

Equipped with an acquisition sensor, which remains fixed throughout the entire photometric measurement

L class  sensor acquiring data in the range 0,01÷300.000,00 Lux

PTB traceability for illuminance

METAS traceability for chromaticity coordinates and CTT

100% compliant with UNI EN 13031-1 standard

Aluminum structure composed by two supports that can be easily positioned

Possibility to measure luminaires with maximum weight 30 kg

Possibility to measure luminaires with maximum dimensions of 1,0 meter

Easy positioning of the luminaire 

Easy luminaire testing for design purposes

Excellent quality-price ratio

Free post-selling assistance and support
Features
The

SVRG 36-83

Spectrophotometric sensor can be easily removed and used as portable device

ICCS equipped with Spectrophotometric sensor calculates/measures spectral data and colorimetric parameters both along the second axis of luminaires, in one point, and as spatially averaged values.
WHY TO CHOOSE ICCS 
ICCS is a gonio-spectroradiometer that:
CARRIES OUT
absolute measurements

relative measurements

luminous flux measurements
VERIFIES
chromatic uniformity through the MacAdam Ellipse
EXPORTS
EULUMDAT (.ldt) – photometric measurement

UNI11733 (.Xml) – photometric measurement

IESNA (.ies) – photometric measurement

IES TM-33-18 (.Xml) – misura fotometrica

.cvs – spectral data
RETURNS
spectral irradiance (µW* cm-2 * nm-1)

tristimulus values X, X1, X2, Y and Z

chromaticity coordinates x, y

chromaticity coordinates u', v'

correlated color temperature (CCT in °K)

chromatic difference (DC)

chromatic rendering index (CRI)

Color components (R1, R2, …, R14)

Fidelity Index

Gamut Index
SOFTWARE POST-PROCESSING
Measurement data are processed by a powerful post-processing software.
The colorimetric parameters are exported in text format (.cvs ) and they can be subsequently imported in the measurement report.
By importing the .ldt/.ies files and/or the spectral data, the software generates a PDF report containing information, graphical representations and calculations which are not envisaged in the .ldt e .ies standard formats, and they are:
laboratory environmental conditions (temperature, humidity, air movement);  

the reference standard referring to the type of measurement performed;

the photo of the luminaire under measurement;

the opening angle of the lighting fixture;

the representation of the light emission not only in polar coordinates but also in Cartesian coordinates

the efficiency calculations of the LED module, of the lighting system and of the luminaire ( lm/W);

the spectral irradiance both in table and graphical form;

the colorimetric parameters in table form;

the graphical representation of the CIE 1931/CIE 1976 diagrams of the chromaticity x, y /u', v';

the graphical representation of the necessary color components for the calculation of the CRI;

the graphical representation of the Gamut Area;

and more…