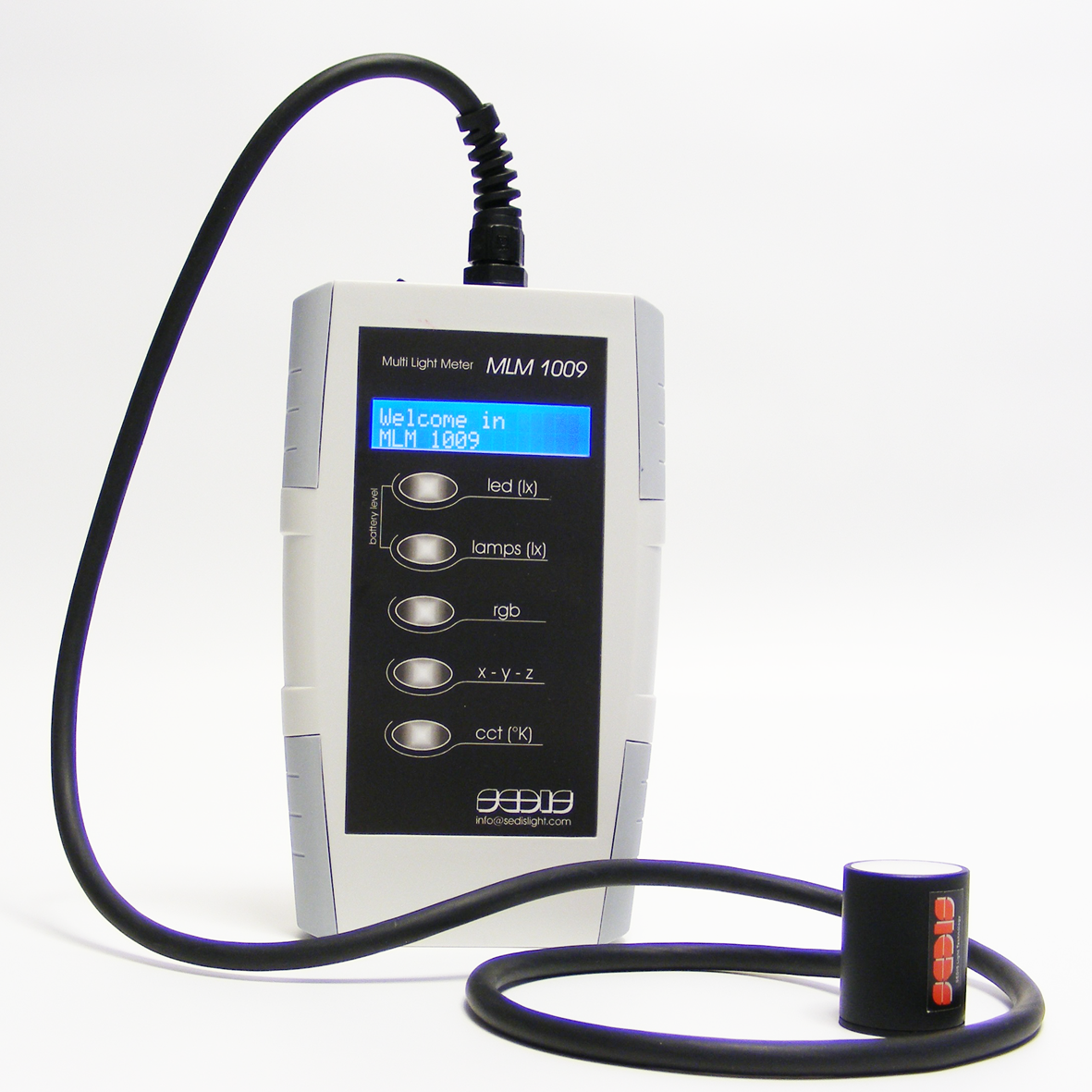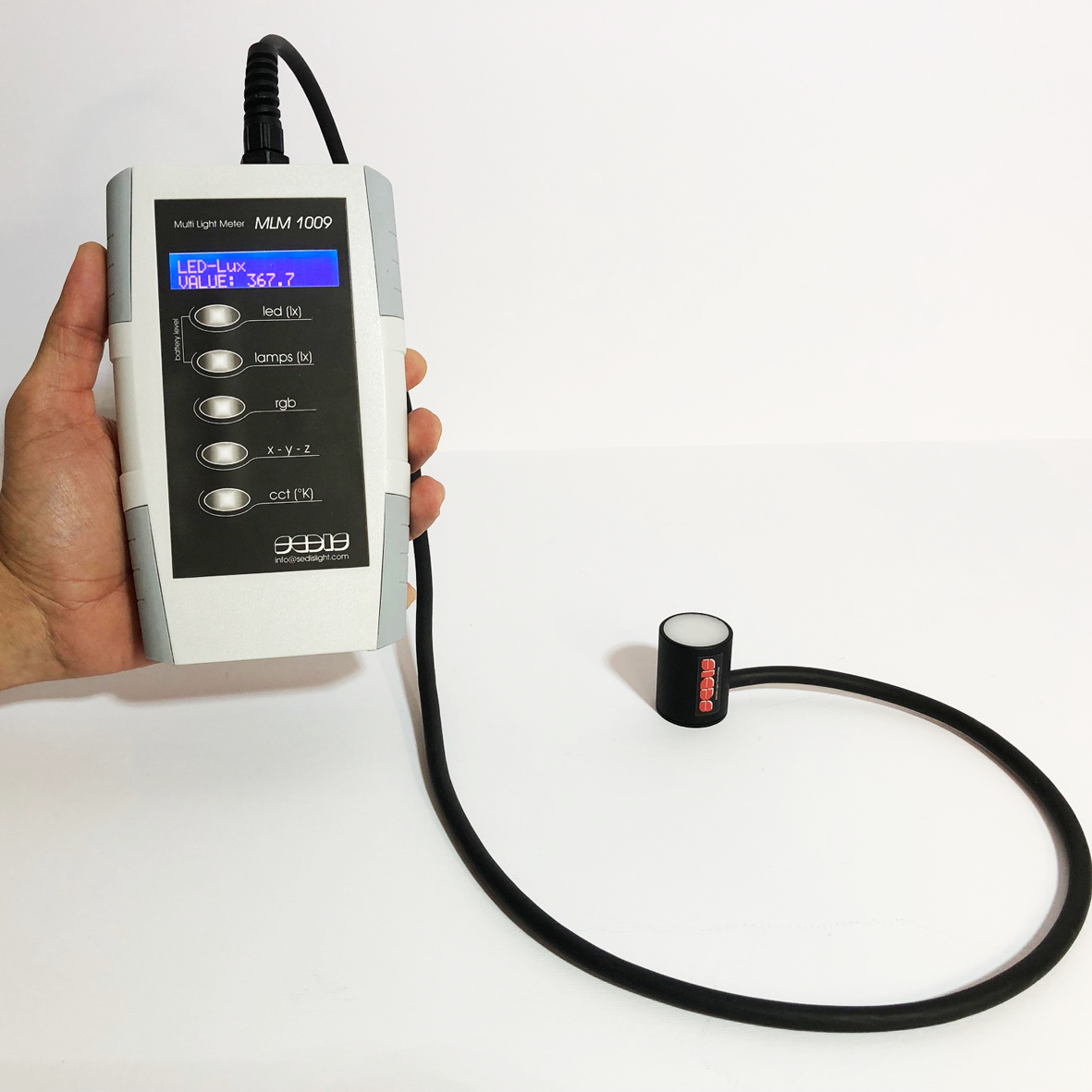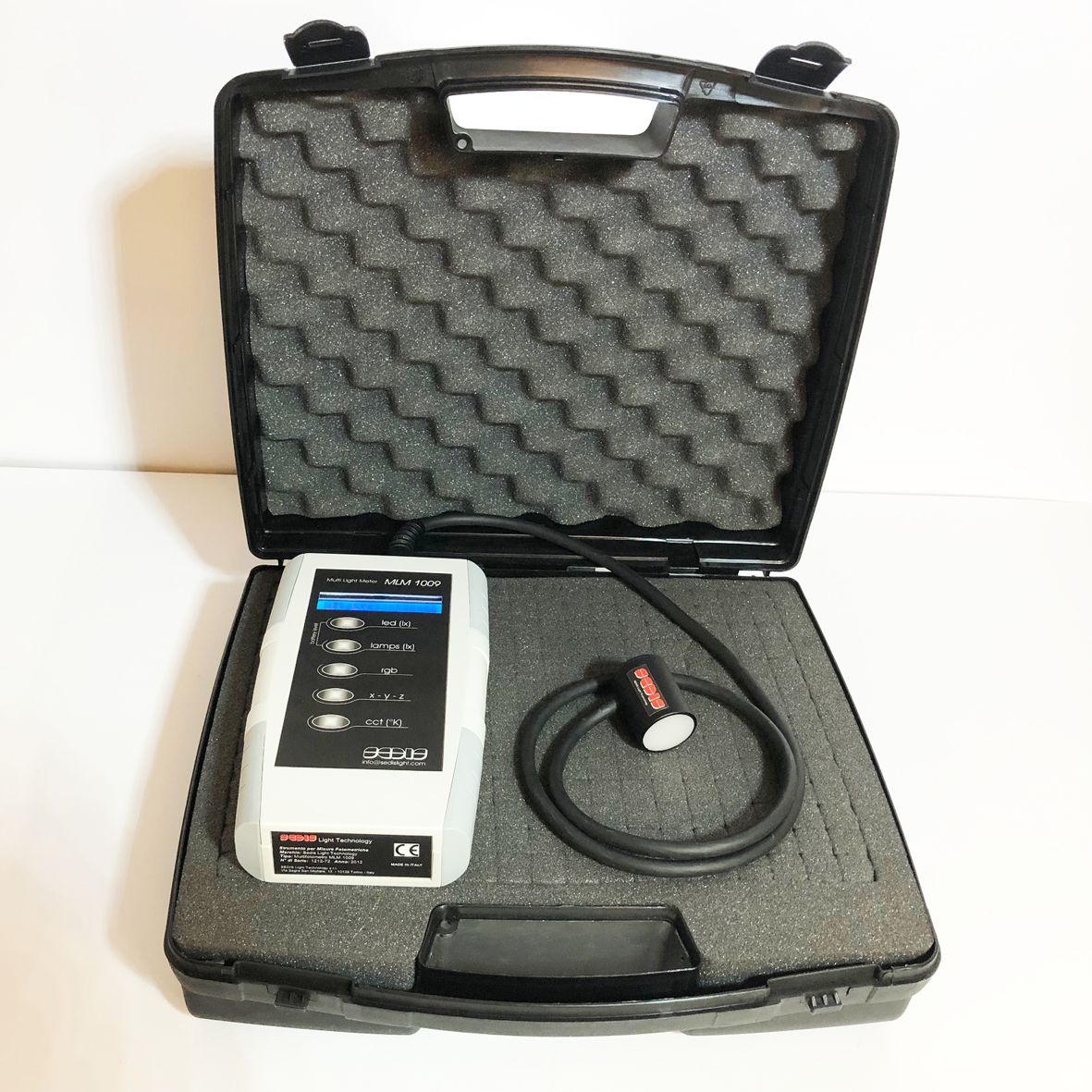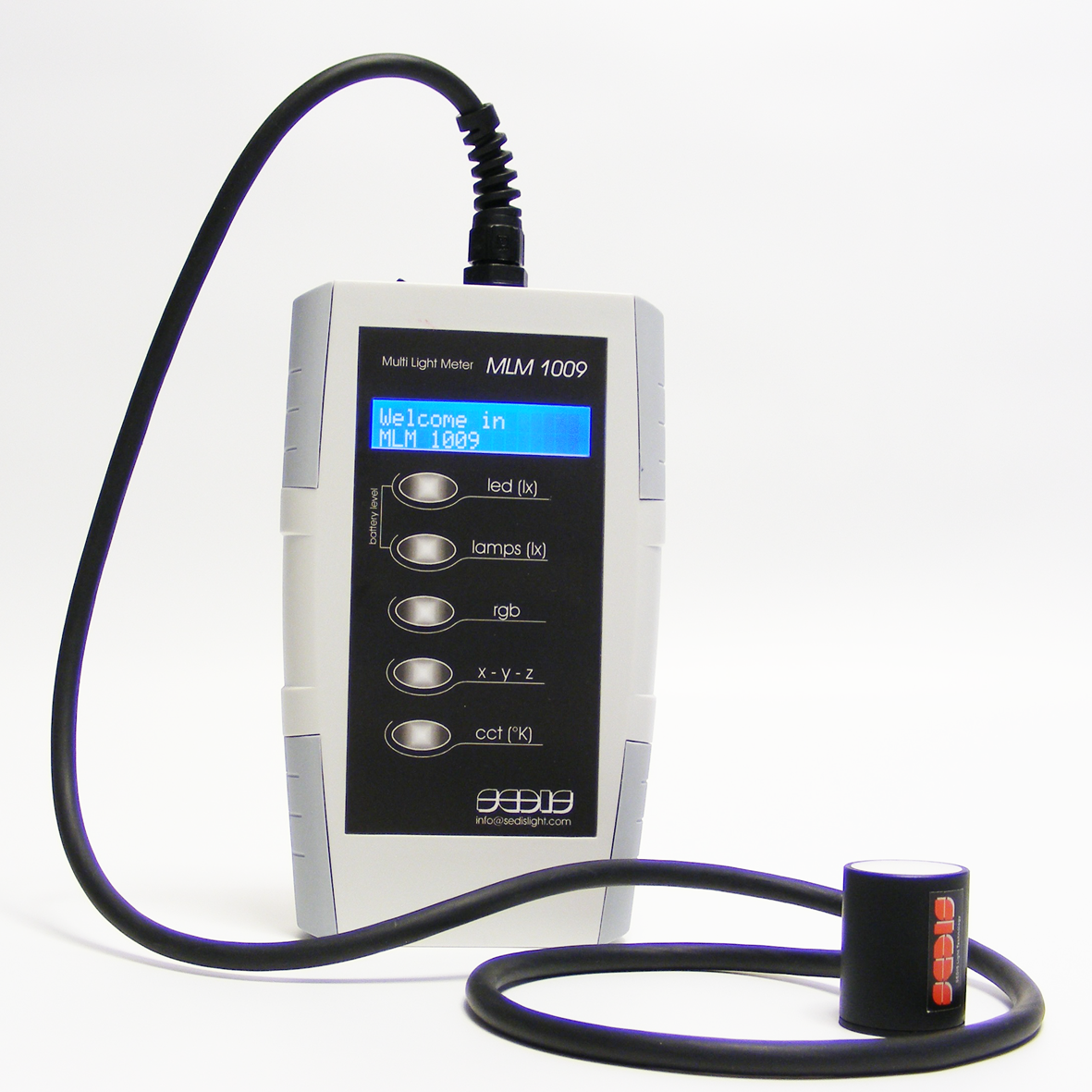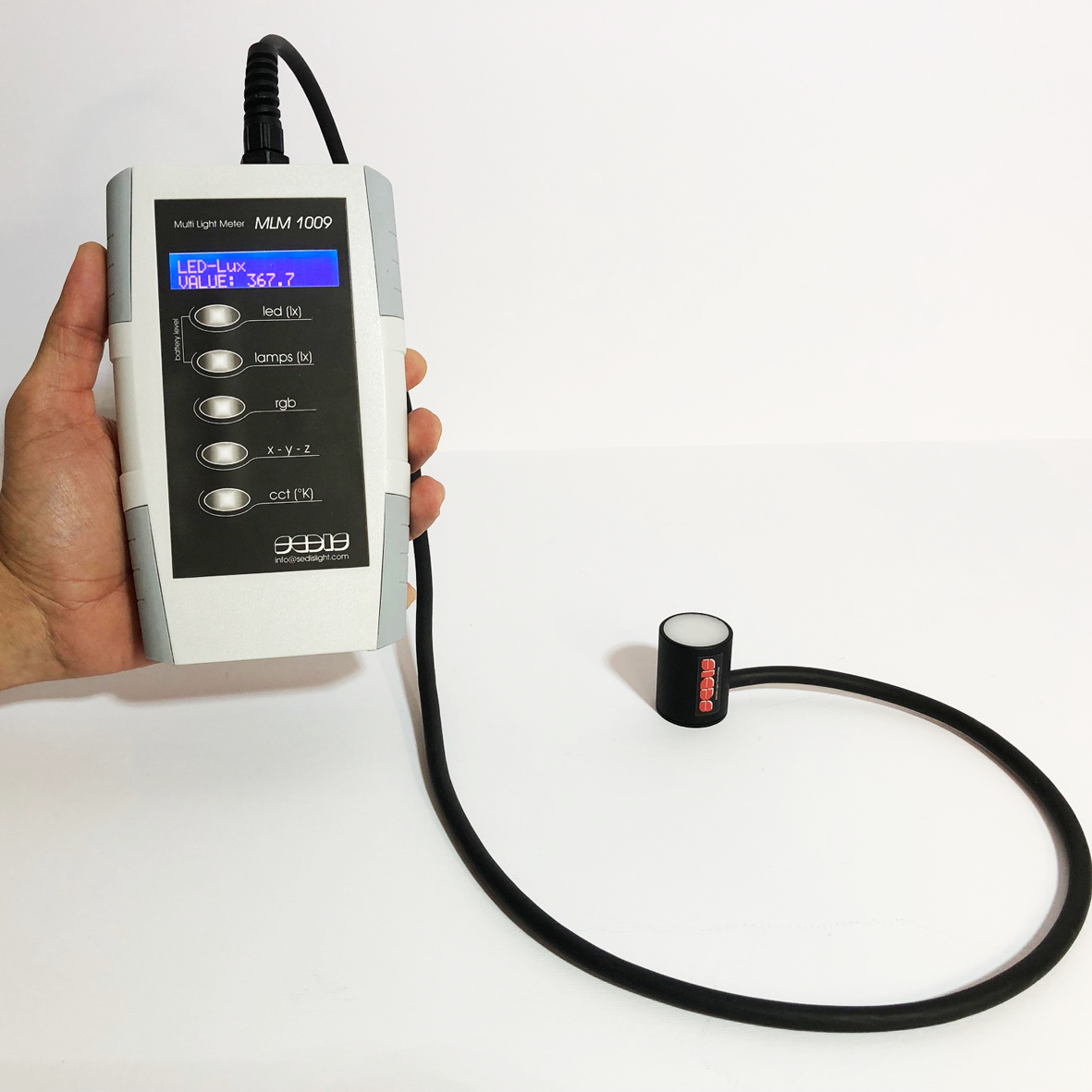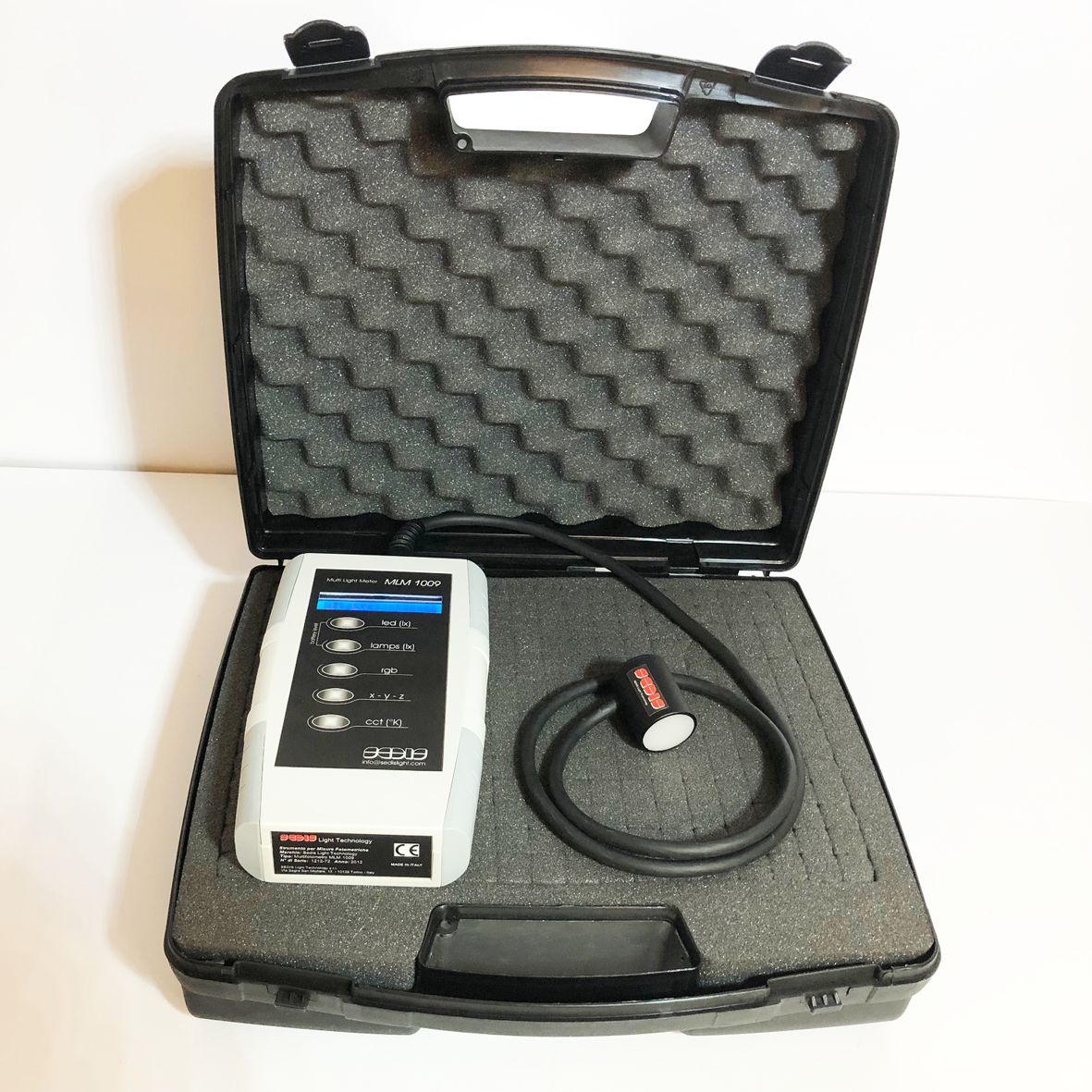 Multiphotometer
MLM 1009
This is the professional portable instrument that allows to characterize light fixtures/light sources in terms of illuminance, chromaticity coordinates and color temperature.
L class sensor for illuminance of LED and traditional sources (0 ÷ 300.000,00 Lux)

Measurement range for RGB components 0-256 (whole numbers)

Measurement range for chromaticity coordinates x, y and z 0-0.55 (as per CIE diagram)

Measurement range for color temperature 0 – 15.000° Kelvin

Excellent quality-price ratio

Free post-selling assistance and support
MLM 1009 is a multi-photometer equipped with a state-of-the-art portable calculation hardware unit able to process measurement data with high resolution and accuracy levels.
ACQUISITION
MLM 1009 is equipped with a photometric sensor with three programmable light-frequency RGB 8red, green and blue) converters and with a 1 meter connection cable.
The assembly of a high sensitivity and configurable Si photodiode and of a current-frequency converter into a single CMOS integrated circuit enables high performance measurements.
DATA PROCESSING
The collected data are processed by a state-of-the-art processing unit equipped with a user-friendly interface with a button for each measurement function and a display to show measurement results.
MEASUREMENT FUCNTIONS
LED sources illuminance

Traditional (non-LED) light source illuminance

absolute values of RGB light components

chromaticity coordinates x,  y (CIE 1931 color space)