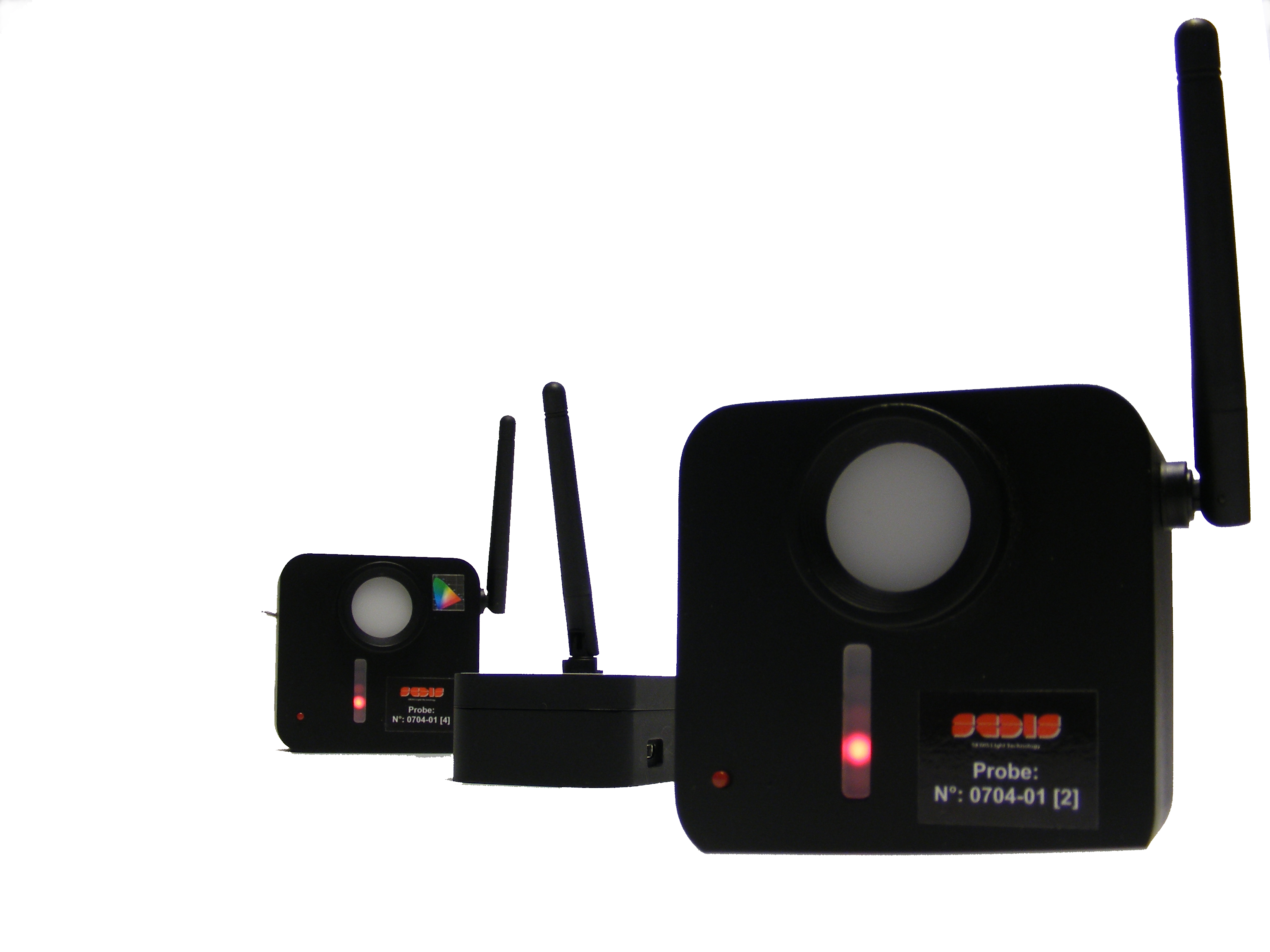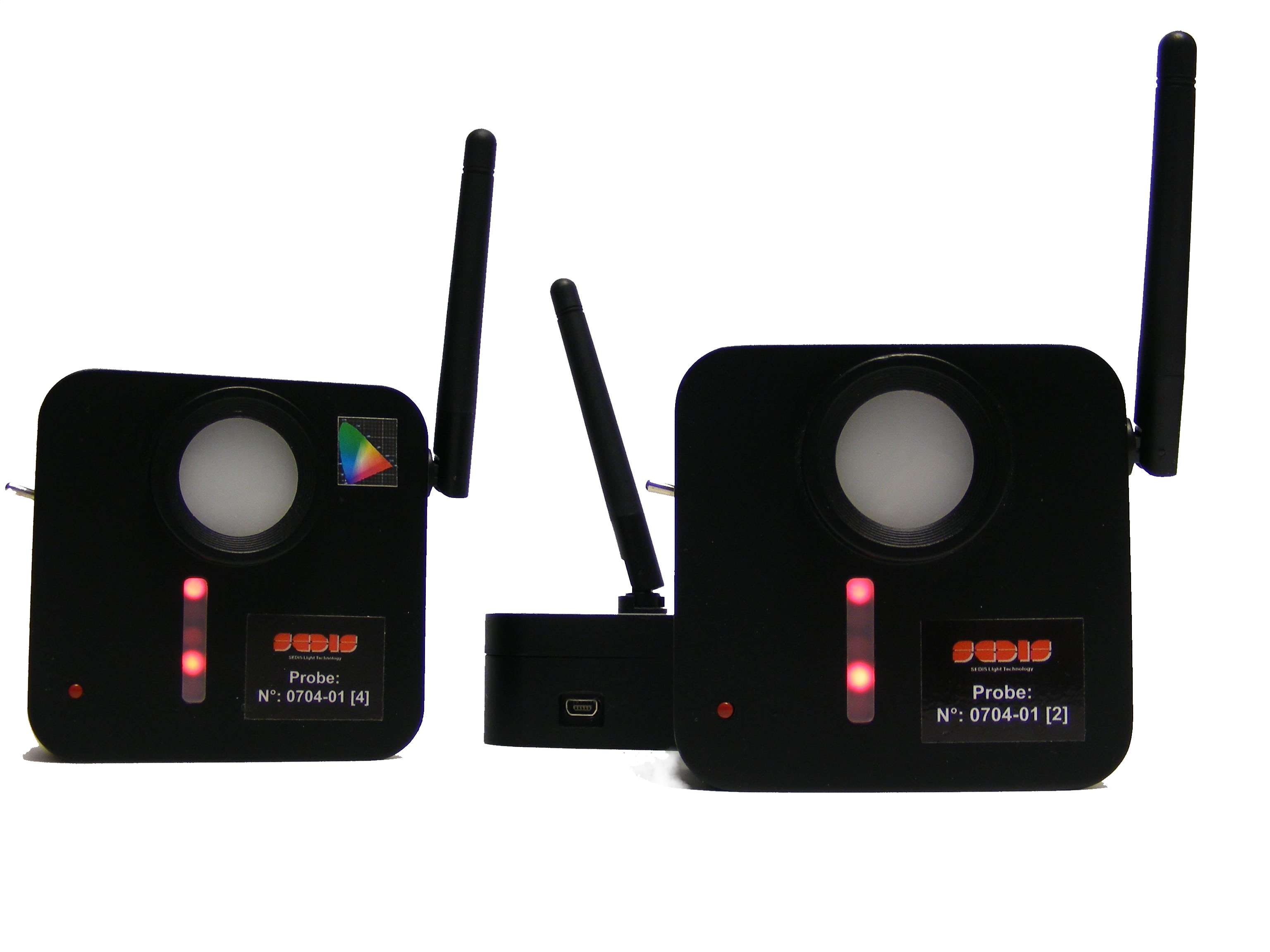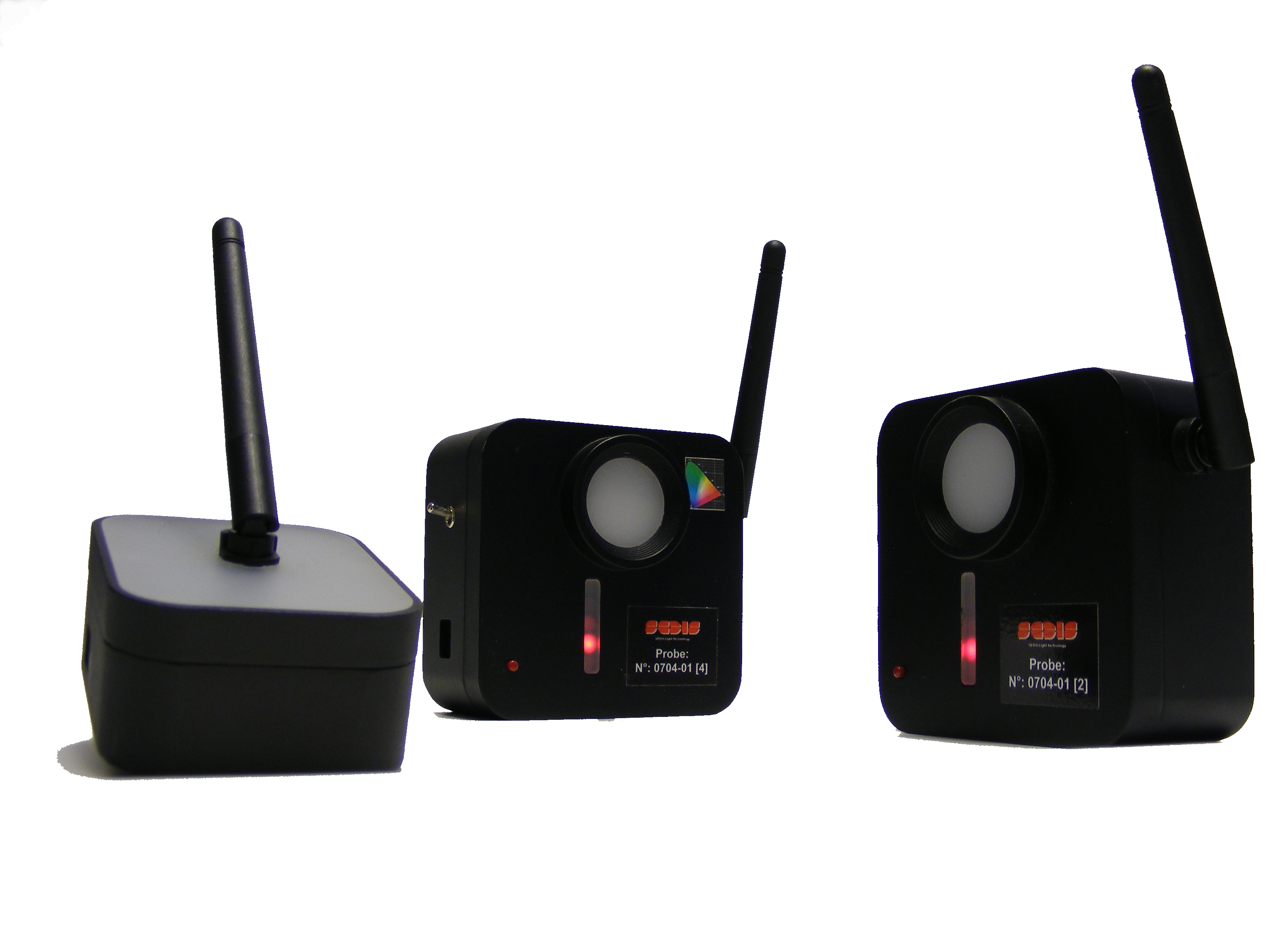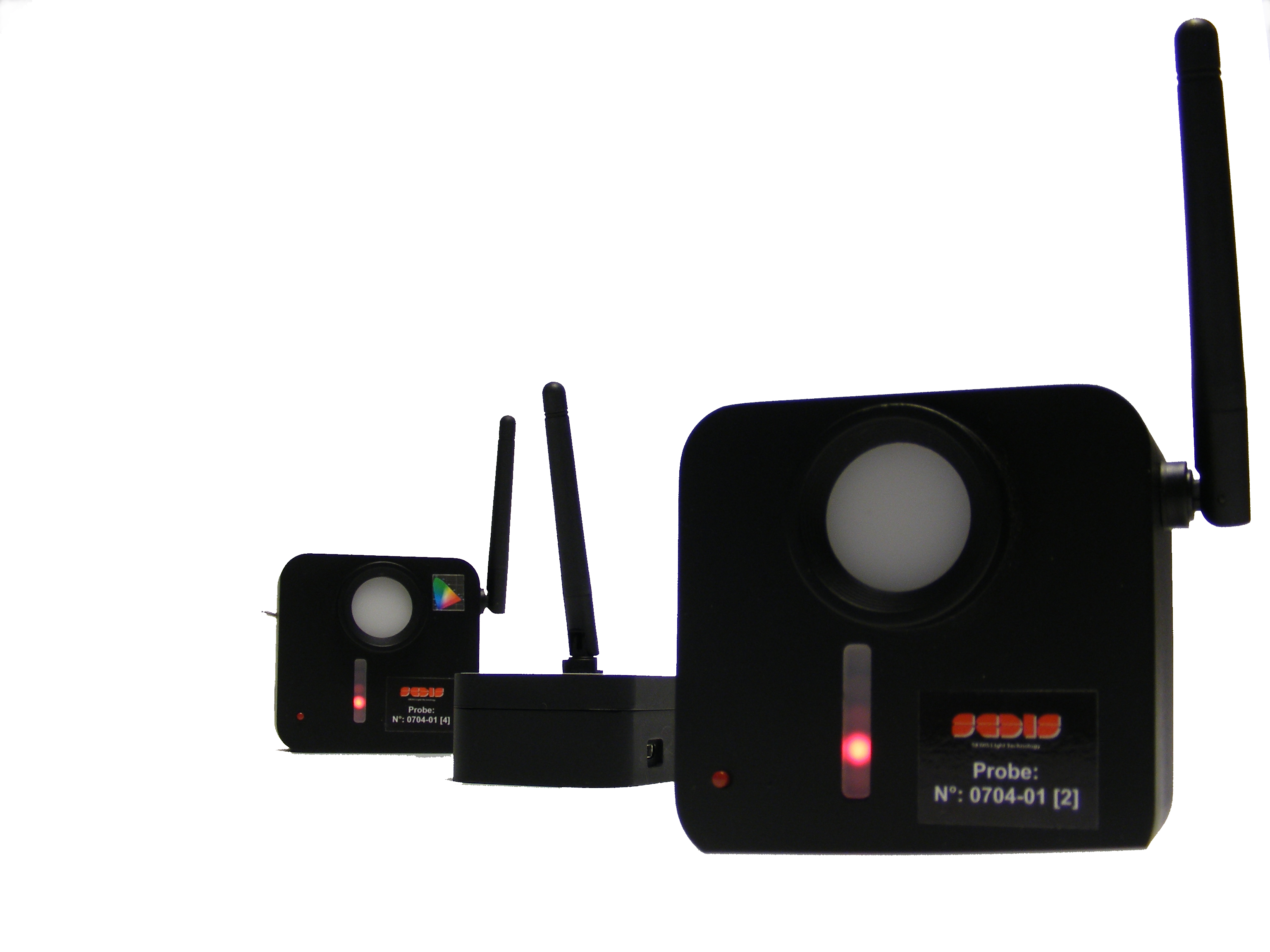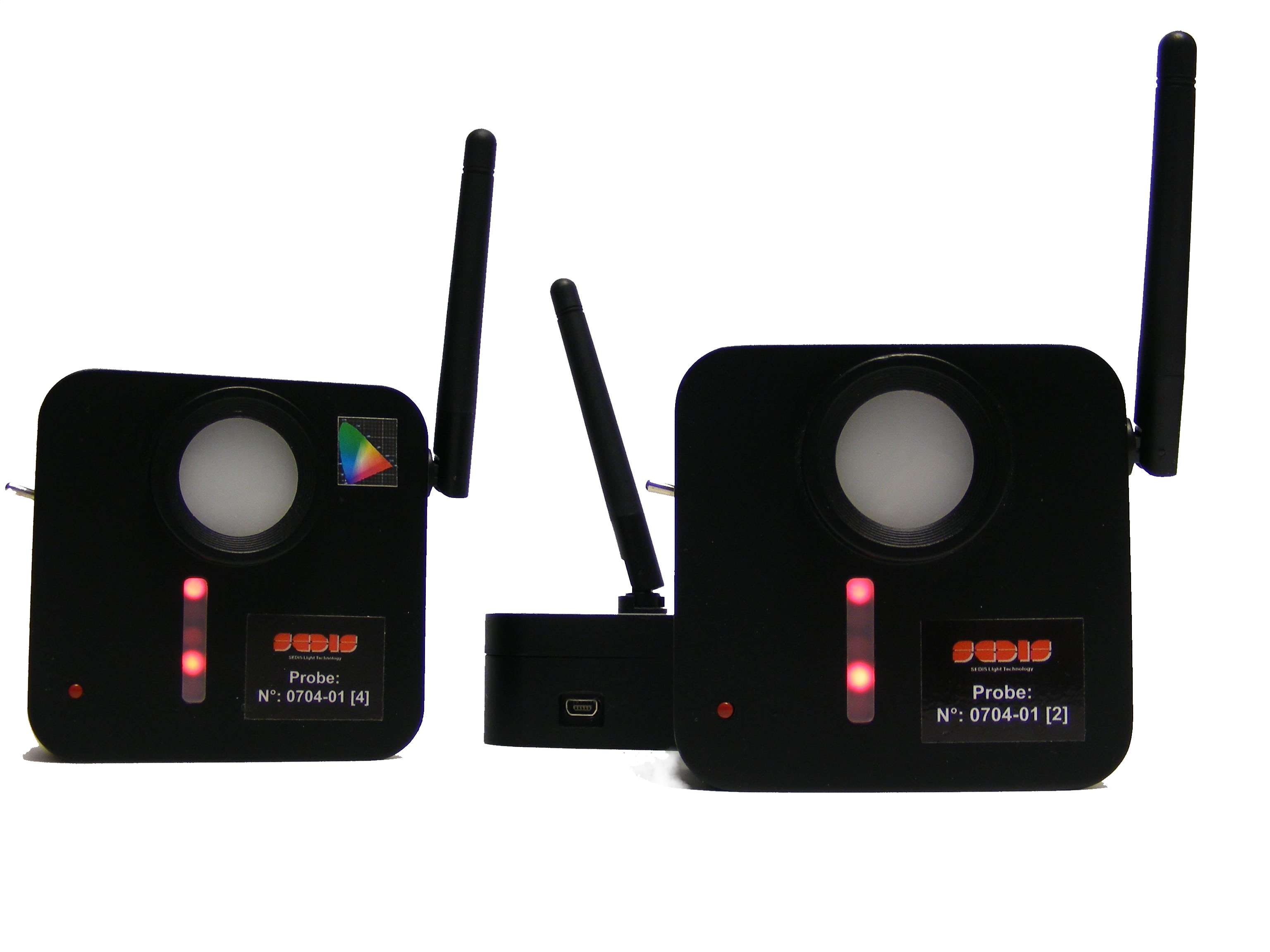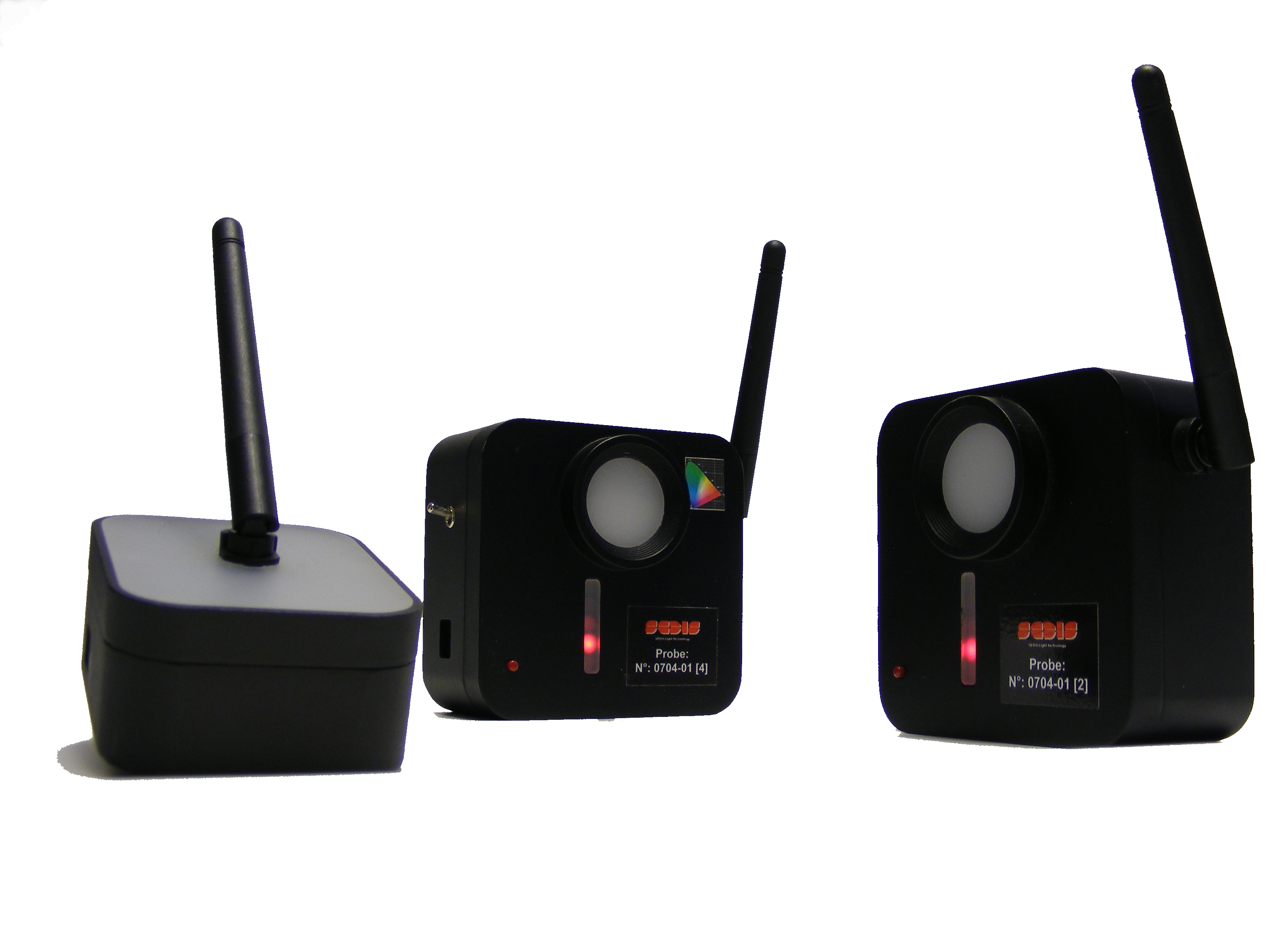 LMP WIRELESS Measurement System
LMP WIRELESS is the first system in the world for photometric measurements whose probes can detect illuminance values, chromaticity coordinates, Red, Green and Blue light components (RGB) and color temperature  from any position.
The constantly evolving lighting industry requires the use of instruments able to comply with different needs.
This is why this new system has been designed and developed to be used in a variety of applications,  such as:
production process, the instrument can perform multiple statistical quality controls

street lighting, this tool is used to detect simultaneously Lux on the ground in several different places and without space constraints;

lighting design, this instrument can measure, within the environment of interest, color temperature and chromaticity coordinates in many different points which may be far from each other
1 remote control station connected to PC and able to manage from 1 up to 10 acquisition probes

Acquisition probles able to transfer data to the remote control station up to a maximum distance of  60 meters

2 types of probes: Luxmeter LMP and Colorimeter LMP

Possibility to set a specific sampling time interval for each probe

L class sensor fo illuminance  (0÷180.000,00 Lux)

Measurement range for RGB components 0-256 (whole numbers)

Measurement range for Color temperature 0 – 15.000° Kelvin

Excellent quality-price ratio

Free post-selling assistance and support
WHY TO CHOOSE LMP WIRELESS
LMP WIRELESS is a new measurement system that enables field measurements and the transfer of measurement data via wireless and without cabling to a remote control station connected to a PC.
TYPES OF ACQUISITION PROBES
Luxmeter LMP

Colorimeter LMP
MEASUREMENT FUNCTIONS
illuminance

absolute value for RGB components

chromaticity coordinates x y (CIE 1931 color space)

color temperature